Need a Doctoral Checklist?
Unsure of what you still have to do? Not even sure where to begin now that you're a doctoral student? Finishing your thesis and thinking "I could totally do a dissertation"? Check out our checklist below of what doctoral students have to do to get their dissertation done!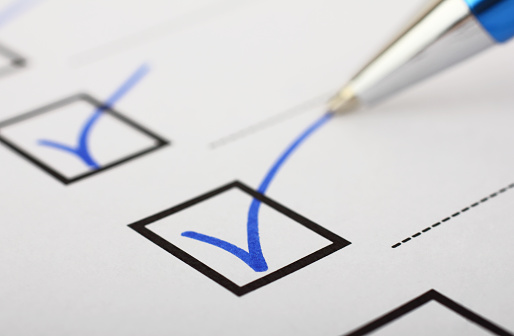 Review dissertation guidelines
Check in with the Office of Doctoral Students as well as your Faculty Advisor
Complete and send in your Dissertation Proposal
Present and pass a Proposal Hearing to begin writing
Begin designing your research
Create a committee of faculty members, trusted colleagues, peers, and so on that you can get feedback from
Implement your research to gather data
Organize your data and begin writing
Continue editing and getting feedback on your dissertation
Seek out the Dissertation Secretary as they must approve of your dissertation
Complete an Intent to Defend once you finish writing the actual dissertation itself
Continue getting help from the committee you made as you prepare your work for the committee you must defend your work to
Defend your dissertation!
Go through any edits that have to be made until your dissertation is fully approved
Thank the faculty who approved your dissertation and everyone else who helped make it possible
Throw yourself a party!